FLB DOUBLE-HEADER WEEKEND!
This week, Freelance Blues Issue 4: Kobe or Not Kobe is coming for you red hot, sizzling off the grill! Lance's journey takes him to the wild wild weird, when he gets a job as a dude at a Japanese dude ranch run by Samurai Bulls and Kimono-clad Cow-girls; meanwhile Nicki and Vicki confront Grandpa Bunkman about his mysterious past.
And to bring you this Triple A mouth-watering goodness, the FLB team is doing our first ever double show weekend.
If your tastes lean to sci-fi and horror you can catch us at:

Ad Astra Sci Fi Convention
April 8th, 9th and 10th
Toronto Don Valley Hotel & Suites

1250 Eglinton Avenue East
Friday: 5:00pm-10:00pm
Saturday: 9:30am-7:30pm
Sunday: 10am-5:00pm


Prices vary/ Registration at the door.

OR

If you want to get more comics—we'll be at the Toronto Comic-Con!


Toronto Comicon: Fan Appreciation Show
April 9th and 10th
Metro Convention Centre (South Building)

Saturday: 11:00am - 6:00pm
Sunday: 11:00am - 5:00pm

The Toronto Comic-Con is FREE FREE FREE so come on down and see us there.
We've got it all. Beef. Books. And Bludgeoning Objects. And if you can't make it-- Issue 4 will soon be available here in our store.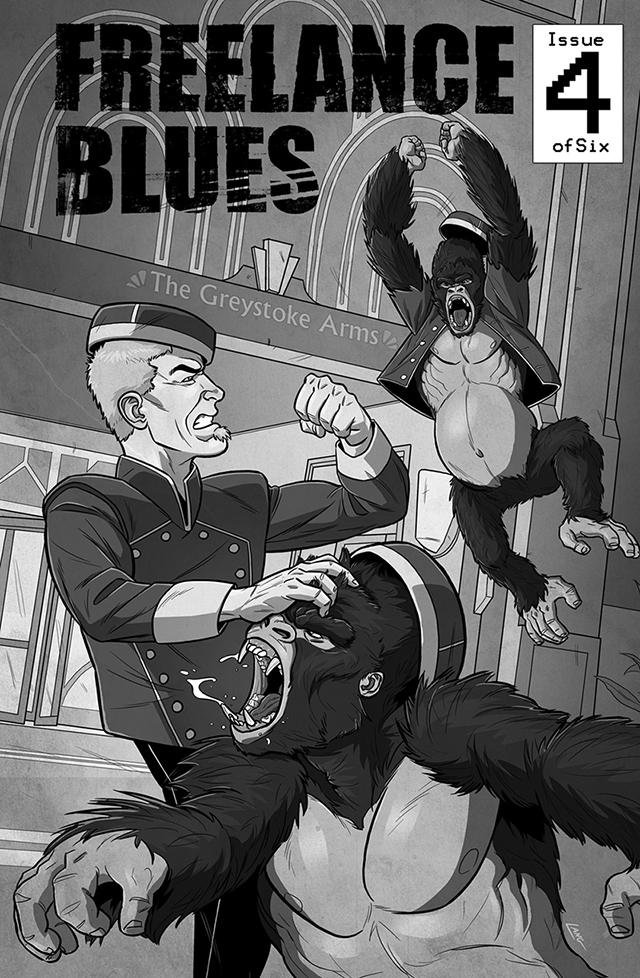 Top